If you are getting married and are looking for super-fun unique ways to make your wedding rock, you came to the right place.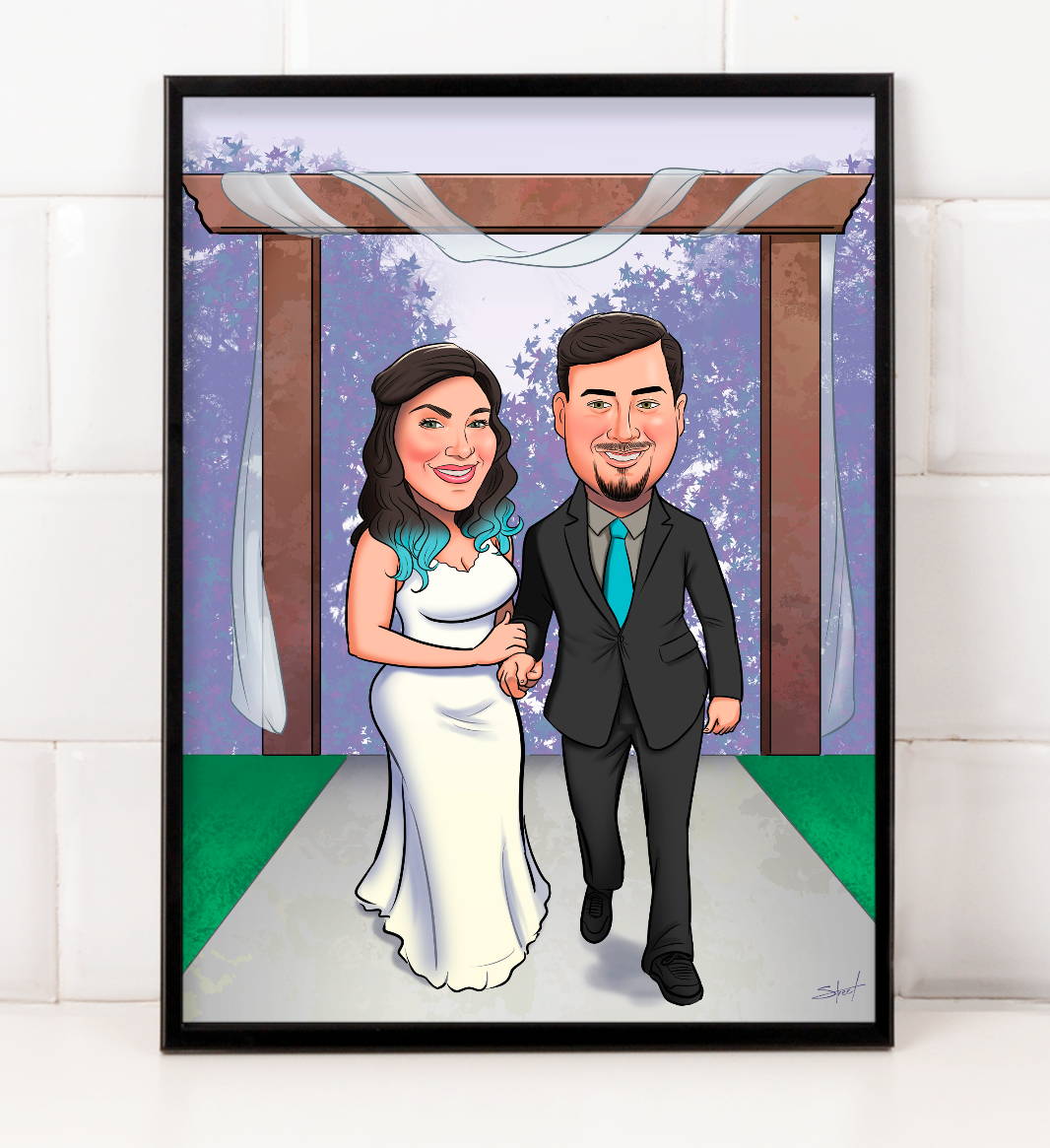 We specialize in creating fun and flattering caricatures created from your photos. Our Cartoon Portraits:

Make unforgettable wedding decor that your guests will be the most talk about long after the wedding.

Make beautiful art for your signs, guestbook, save the date cards, and more.
Make amazing wall art to hang in your home.

Defy limitations! Get creative with a movie, sci-fi, or fantasy theme (e.g. Star Wars, Disney, Harry Potter etc).
ADAM'S WORK HAS BEEN SEEN ON

Pay for your Cartoon Portrait. If you don't have your pictures at checkout, that's ok! You can get them to us later. Ordering early can save you as much as 15%.
Give us your pics and ideas!
E-mail us pictures of you, your formal dress, props, whatever we need to make you and your ideas sparkle.
After we receive your pictures we'll e-mail you a sketch of your Cartoon Portrait within 14 days.
"We got it, and we LOVE it, THANK YOU!!!"
-Jenny M.
"Adam, I absolutely love this! Probably more than any actual photos from the photographer. Seriously, it is so amazing!"
-Angelina B.

"Adam, I absolutely love this! Probably more than any actual photos from the photographer. Seriously, it is so amazing!
-Angelina B.

Hi, I'm Adam Street, the founder of Sketch My Wedding. I used to work on Spider-Man for Marvel Comics. About 10 years I started drawing caricatures for weddings. I didn't draw 'theme park' style with big noses and teeth, that's not me. I drew flattering caricatures that were totally different.
I combined my combined my love for comics and pinup art I created a three step system of adding fun, appeal, and flattering exaggeration that will make you look amazing. You'll love the way you look or I'll refund your money!
What does this have to do with your wedding? Everything! Your Cartoon Portrait will be one of the most unique and talked about parts of your wedding decor.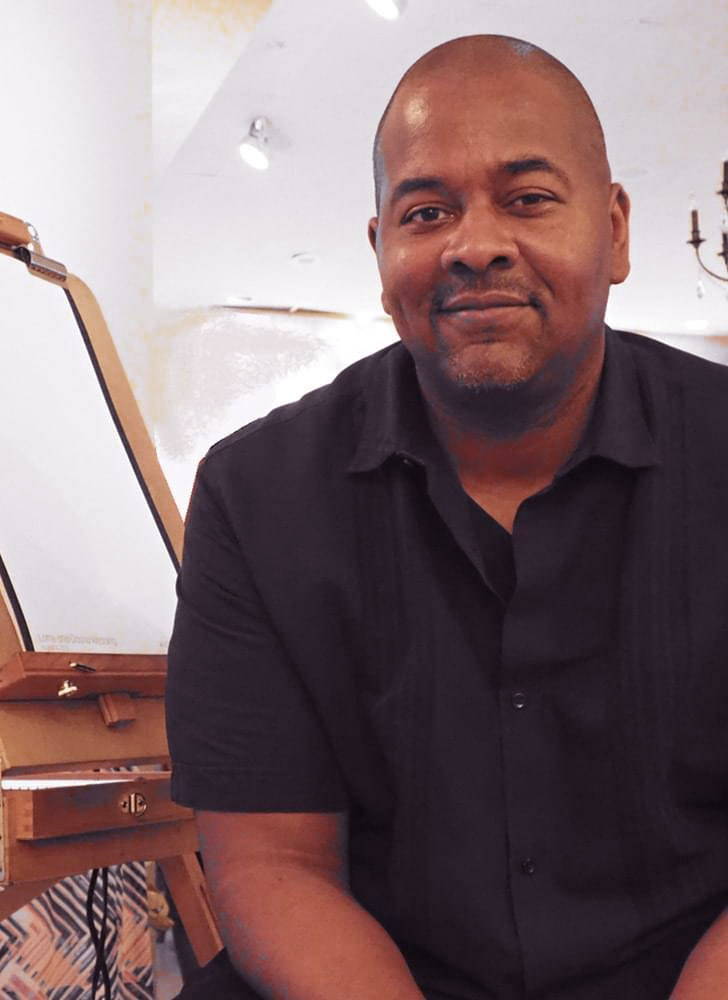 FREQUENTLY ASKED QUESTIONS
What happens if I don't like it?
When you see the first sketch of your Cartoon Portrait you'll give us feedback and we'll do up to three edits on the your image. If you are still unhappy with the image you cancel your order for a full refund. However once you approve the sketch the sale is final and we paint the final image.
What if I don't have all my pictures and details together?

That is totally ok! Once you pay for your Cartoon Portrait you are put on the production schedule and place in line is saved. We know looking for the perfect pictures, outfits, waiting on pictures from a photographer, etc. can take time.
How long does the process take?

You will receive a sketch of your image in 10-14 days after we receive your photos. After you approve the sketch you will receive the finished proof in about 7 days.
FYI: There are rush options available.
Will my Cartoon Portrait fade quickly?

Nope. We paint Cartoon Portraits in Photoshop and print them using fine arts giclee printers. Our fade resistant archival quality inks provide superior clarity and color that is rated to last at least one hundred years
Can you put my whole family in my Cartoon Portrait?

Absolutely! Just make sure you purchase a Family Cartoon Portrait.
What if I live outside the United States?

If you live outside the U.S. I recommend purchasing a digital only file.ted to last at least one hundred years.
Cartoon Portraits will make your wedding the once-in-a-lifetime magical celebration you've always dreamed of.