Live Cartoons are perfect for people who want something different that adds a personal touch to your special day.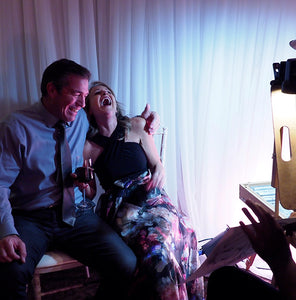 Super-Fun!
They get your guests mingling and having fun!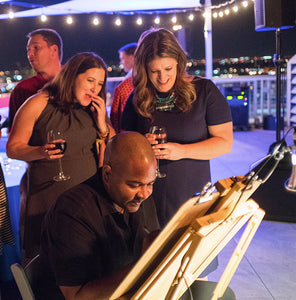 Entertainment
Your guests will enjoy seeing the process done live.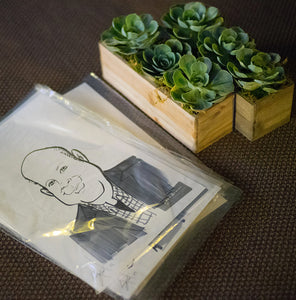 Unforgettable Memories
Everyone has art to show off and take home.
For 13 years Adam has made weddings magically unforgettable. Here's what our clients say:
Adam is an AMAZING artist! We hired him to sketch our wedding on Saturday, November 5th and it was such a hit! Our guests loved getting to take home a caricature as their wedding favor! ...Thank you for being an amazing vendor on the best day of our lives!

J Peters
Everyone at my wedding commented how cool it was to have a caricature artist, something none of them had seen at a wedding… It's such a perfect memory of our wedding with our names and date on every sheet! Everyone from the wedding was posting theirs online and getting them framed, I couldn't have asked for a better gift! !

K Malinski
My experience was AMAZING! I could not have asked for a better gift for the bride and groom as well as the experience for the guests at the wedding. The quality of work was EXCELLENT and his personality and professionalism was spectacular.

B Sledd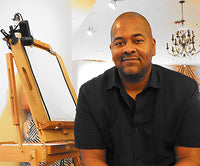 Who is Adam, anyway?
I was a full-time comic book artist for Marvel Comics (Spider-Man, X-Men) and Disney.   I've been drawing live at weddings for 13 years and I'm the #1 wedding cartoonist in the Southwest U.S.

I have drawn for Celebrity Parents Magazine all the way to Stephenie Meyer (author of Twilight).  My cartoon portraits were featured on ABC 15, FOX 10, The CW (San Diego), and The Today Show because of my fun and flattering art style.